A Pocket Size Flintlock Pistol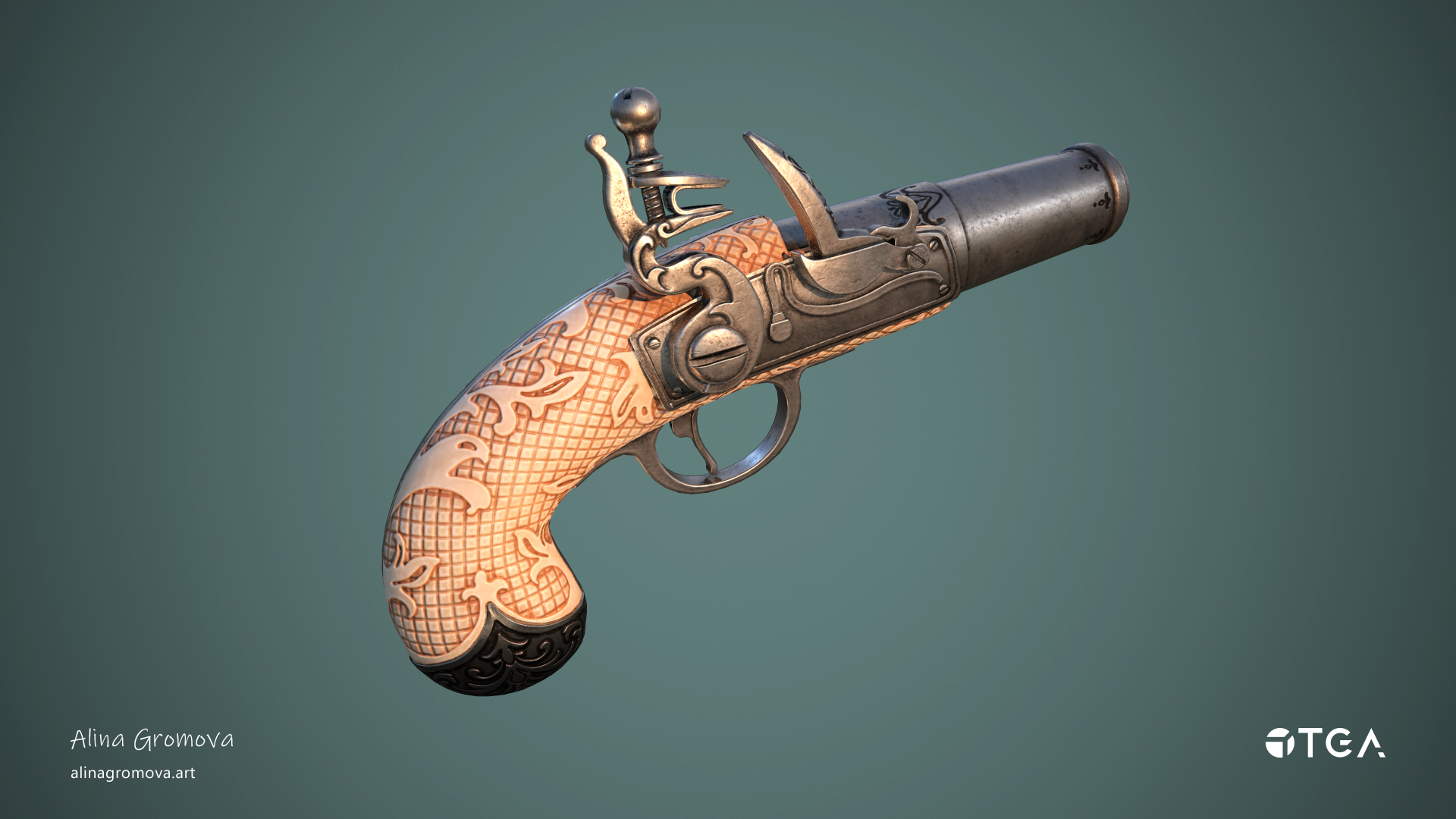 I used 2 different guns as a reference and combined them in one. Blockout and modeling were done in Maya. Highpoly sculpted in ZBrush. I used Substance Painter and Substance Designer for texturing and rendered the end result in Marmoset Toolbag 3. No animals were harmed!
This was my third, and last, project during the specialization course at The Game Assembly. By that time I felt really comfortable with sculpting high surface assets in Zbrush. Project was made during 3 weeks half time.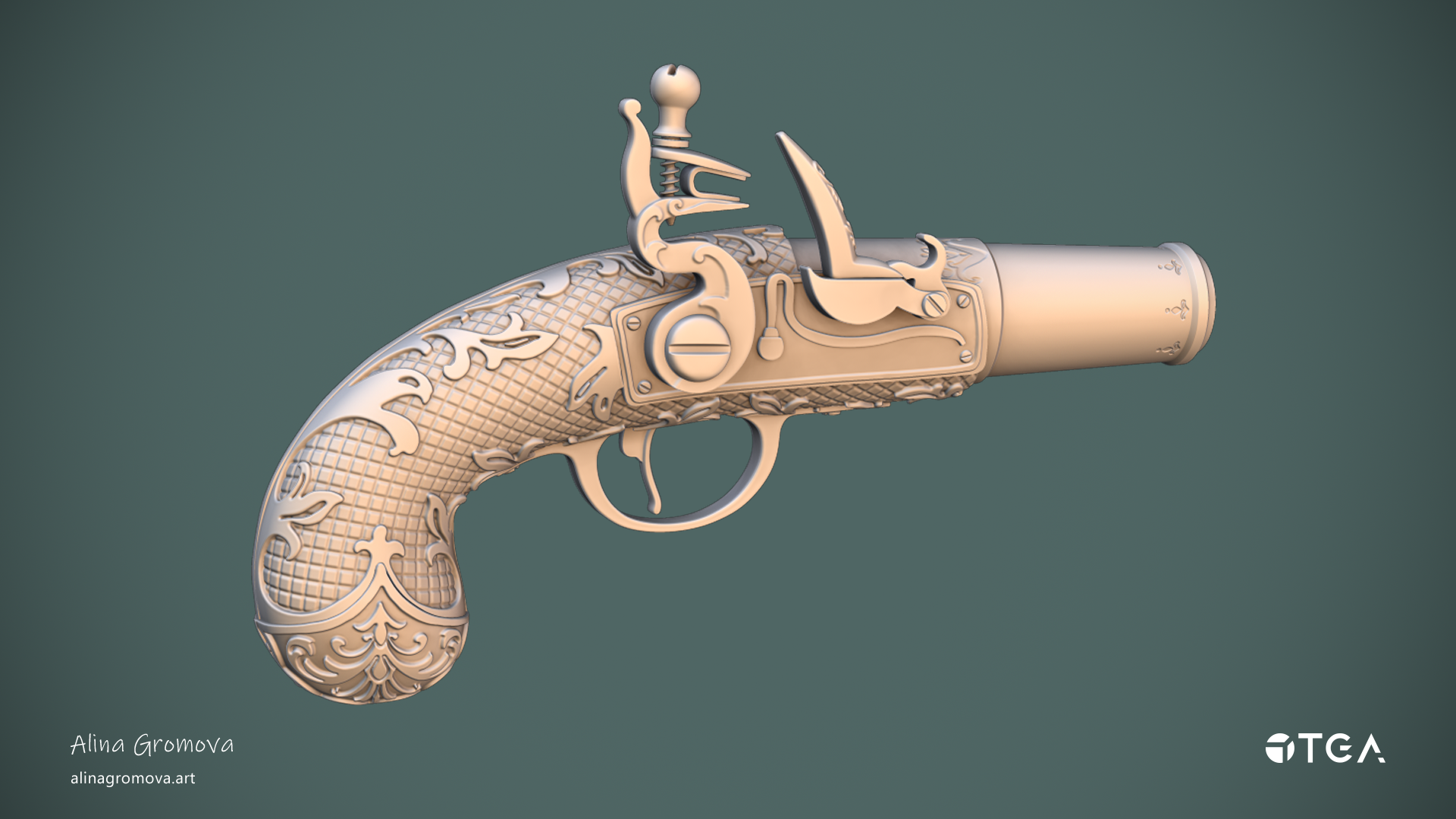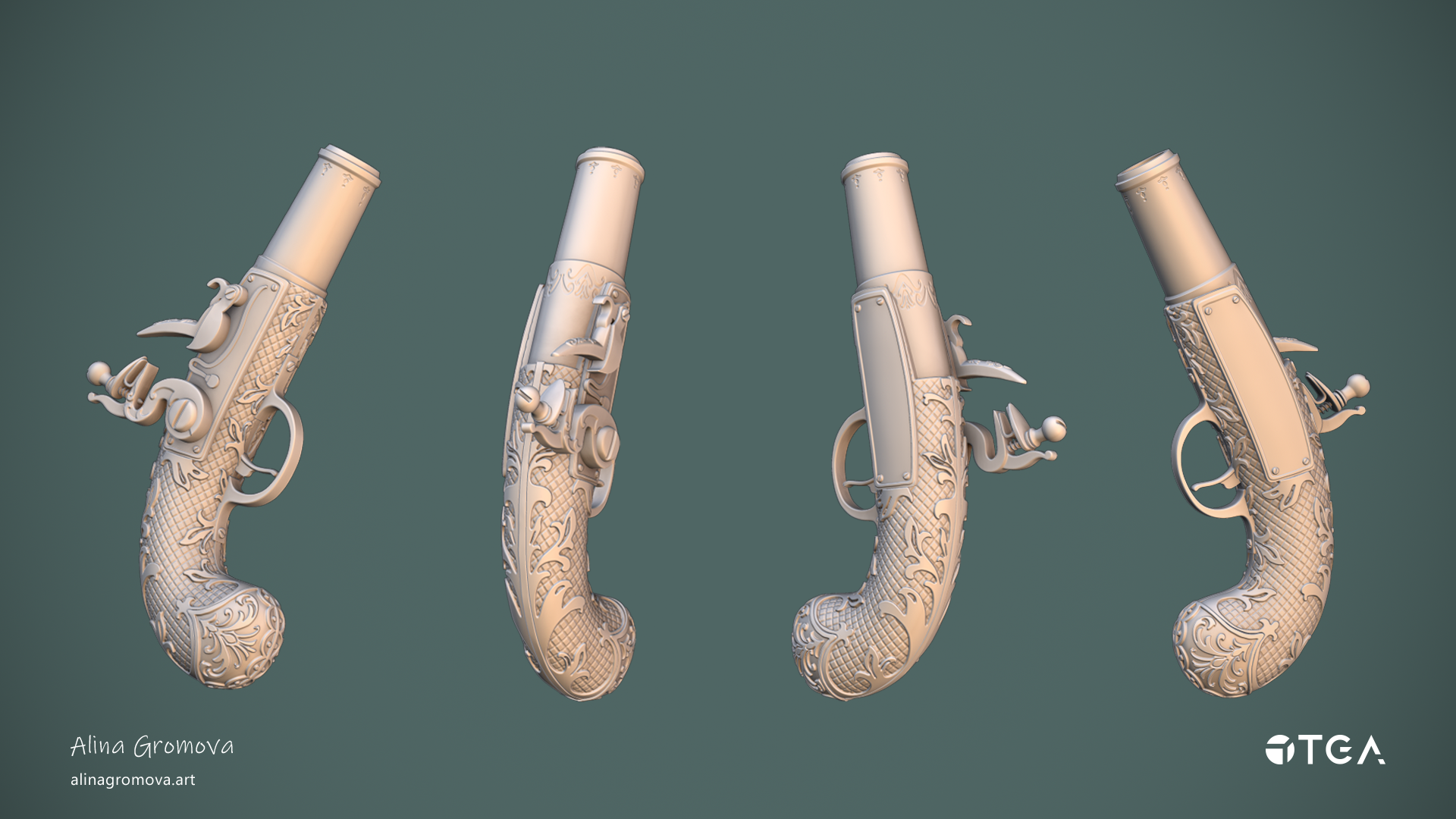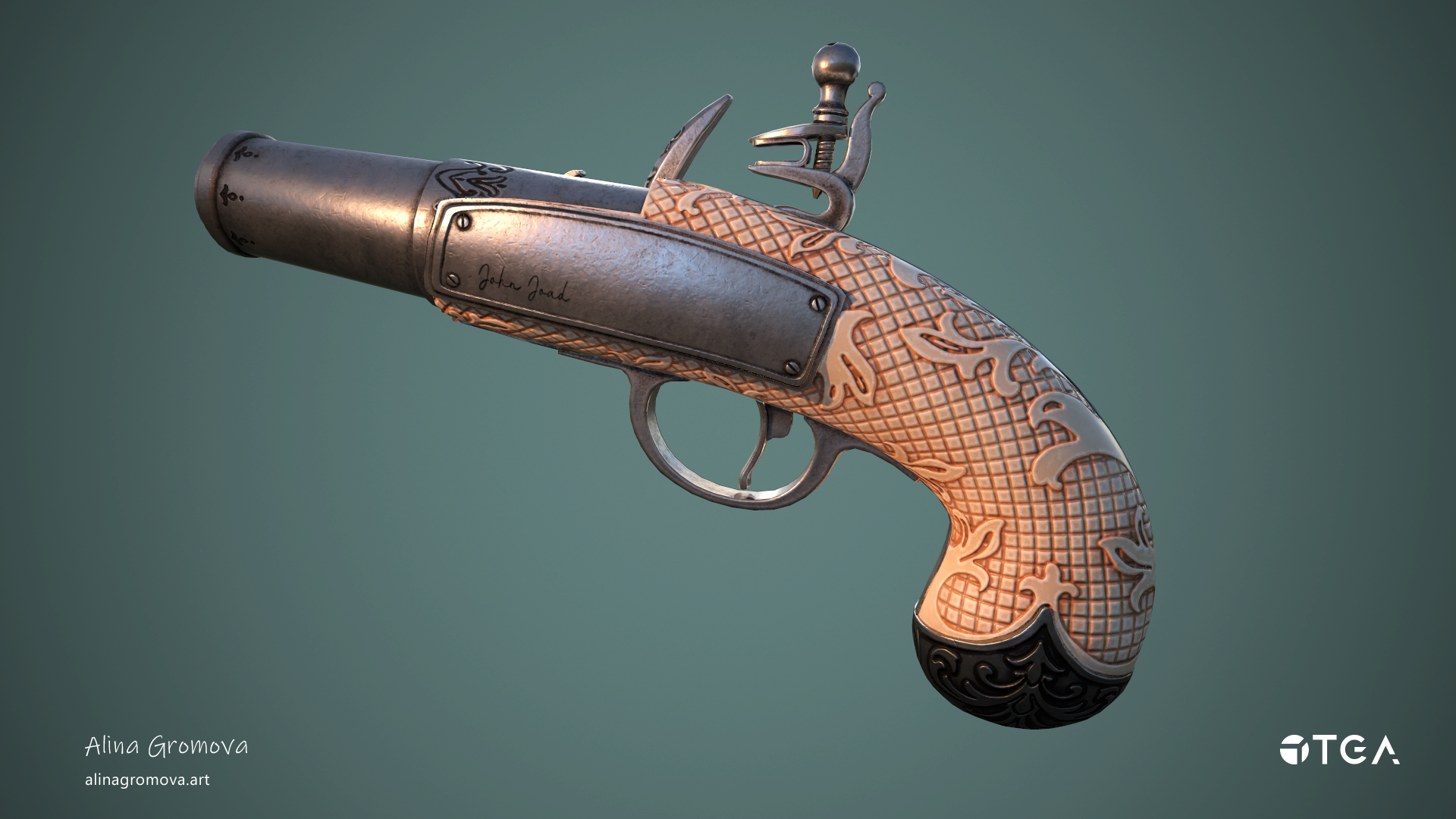 8350 triangles
2048 px textures